Description :
Plate belt is a very robust belt that is made of stainless steel and driven by sprocket. Perfect for conveying small products, smooth running, easy to maintain, durable, constructed of plates or hanges linked together by means of cross rods. The belt is almost always equipped with side chains. The chains are secured by a ring welded at the cross rods ends.

Advantages of Stainless Steel Perforated Plate Conveyor Belt :
1. It can be the delivery of granular materials, can also be carried into the delivery of items.
2. Suitable for high density transportation in small.
3. Smooth motion,force
4. Convenient installation and replacement,high cost,long service life.


3.Perforated Stainless steel wire mesh chain metal plate conveyor belt Application:
1, food biscuits industries: mesh belt, cooling injection machine bending machine mesh belt, chocolate coating machine b mesh belt. At the same time production of biscuit machine, spray egg machine b net net belt conveyer, and meat b, ultra-thin energy-saving mesh belt imported machines.
2, instant noodles and rice industry; Steamed mesh belt, Fried box, drying box, comb wire cutting knife, knife, knife, comb, fulcrum, molding box, etc.
3, all kinds of frozen food, dehydrated vegetables assembly line equipment with stainless steel flat chain., chip removal chain, conveyor chain, mesh belt, shaft, etc.
4, glass annealing LuWang, roast flowers LuWang, lose bottle machine mesh belt, Mosaic, mesh belt, specifications have crankshaft, straight shaft, diamond shaped, twin screw type.
5, manufacturing all kinds of chain plate turning machine, mesh belt conveyor and design and manufacture of metal mesh chain belt. Is in the production of spring wire diameter range is 0.25-14 mm, compression spring, torsion spring, spring, tension spring, butterfly spring, snake spring etc.
...........
Specification of Perforated Chain Link Plate Conveyor Belt

carbon steel, SUS 201 304 316

0.8mm 1mm 1.2mm 1.5mm 2mm 2.5mm 3mm or customized

5mm 6mm 8mm 10mm 12mm or customized

19.05mm 25.4mm 31.75mm 38.1mm 50.8mm 76.2mm or customized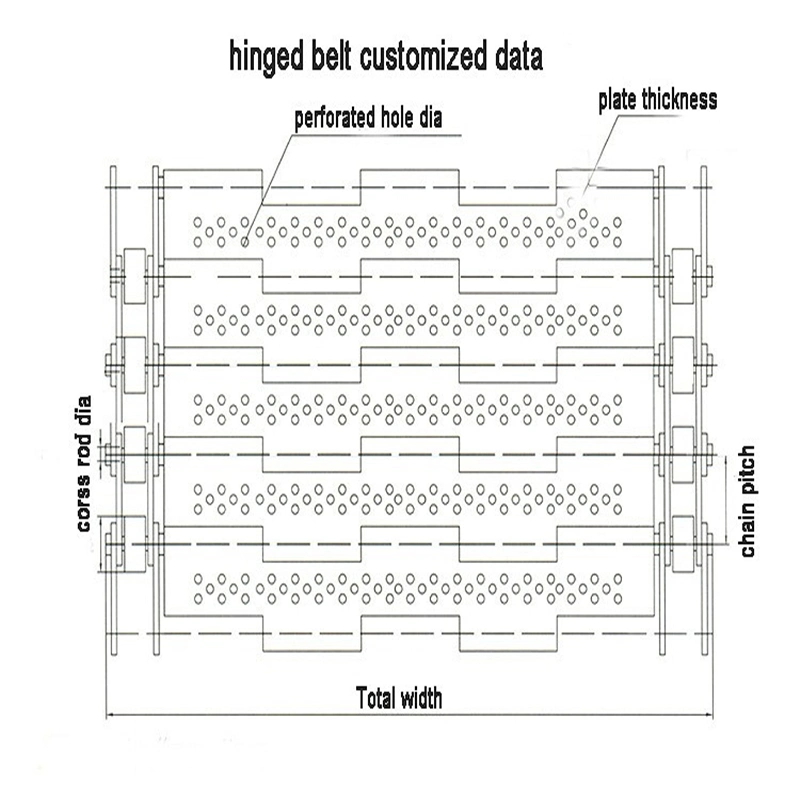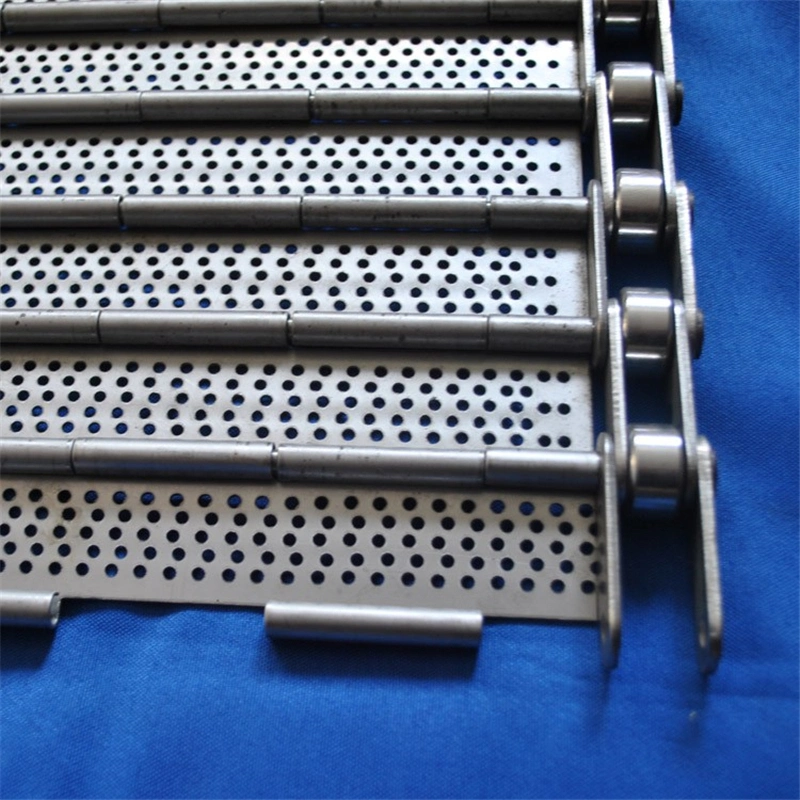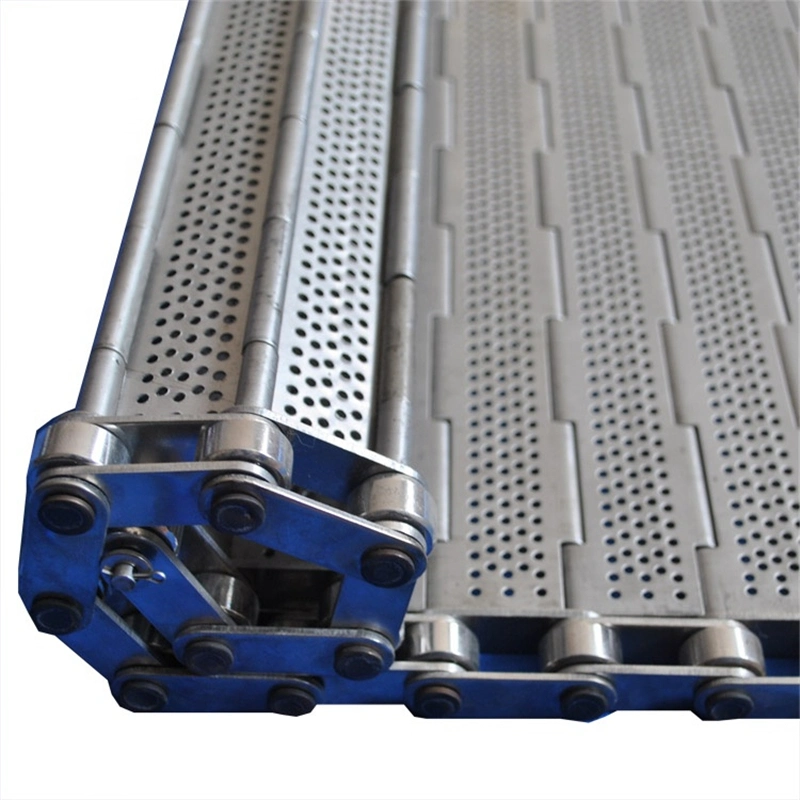 Other types conveyor belts