100 ton/day best quality palm oil processing machines
Specifications: 10T/H, 30T/H, 45T/H, 60T/H, 80T/H, 100T/H(TON/HOUR);
Craft flow of palm oil processing machine
1. Palm fruit/bunch → sterilization → threshing → digesting → clarification → purification →dring → CPO→ refining → decolorizing → deodorizing →RBD palm oil → crystallization → fractionation → RBD olein & RBD stearin
2. Palm kernel →depericarper → crushing → pressing → CPKO → refining → RBDPK oil, RBDPK olein & RBDPK stearin
Palm oil processing machine main sections
| | | |
| --- | --- | --- |
| | Main section | Main machine |
| 1 | Fresh palm fruit bunch reception section | Loading ramp |
| 2 | Sterilization section | Sterilization tank |
| 3 | Threshing section | Threshing Machine c/w Platform |
| 4 | Pressing section | Screw presser |
| 5 | Oil clarification section | Clarification Tank |
| 6 | Fiber separation section | Depericarper Column |
| 7 | Palm kernel recovery section | Nut sheller |
| 8 | Engine room | Diesel generator |
| 9 | Boiler house | Boiler |
Crude Palm Oil Pressing
Weighing.
Transport palm fruit to factory after truck weighing so as to make prompt settlement and production cost subsequent.
Unloading fruit.
Fresh Fruit Bunches (FFB) are sent to fermentation tank through transportation machinery after sieving and impurities removing. The time from picking up to fermentation should be less than 24 hours, or the free fatty acid(FFA) will rise, which will not be conductive for further processing and production of palm oil from palm oil making machine.
Fermentation.
FFB will pass high pressure and high temperature sterilization after enteringfermentation tank. It will soft and make sterilization for FFB.
Threshing
Threshing machine will separate both palm fruits and empty fruit bunches(EFB)
After FFB soften duirng fermentation.
Empty fruit bunches (EFB).
EFB are sent to send to garden as fertilizer, fuel or other purposes after conveying and hoarding.
Meshing.
Mixing tank will mesh and crush palm fruit until broken after fruit threshing.
Pressing.
The crushed palm fruit will be leaching out from screw extrusion of palm oil pressing machine.
Fiber separation.
The extrued fiber pie enters air separation system after crushed to get separation of fibers and cores.
Separation.
Crusher divided fruit core into palm kernel and shell after separated with fiber. Air separation and washing systems separate palm kernels and shells. Shells enters boiler system as fuel, and palm kernels are storage after drying.
Oil clarification.
Crude palm oil (CPO) contains moisture and impurities after palm oil pressing. CPO begins primary treatment through sand tank and screen, enters vertial clarification tank to make heating and stirring, and finally separate into waste oil and edible vegetable oil. Edible vegetable oil is sent to crude oil storage tank after drying. Waste oil will be retreatment and recovery after desanding and centrifugation.
Oil transportation.
Oil pipeline transportation will be projected on basis of present situation.
Water treatment.
Water source is introduced into plant from river nearby. It will achieve boil feed water standard after primary clarification and filtration, secondary osmosis and reverse osmosis treatment.
Power system.
Steam turb generator power generation is the main driving force. It is also equipped with diesel generator sets.
Main Equipment:
Horizontal / Vertical Sterilizer
Thresher Drum
Digester
Screw Press
Double-deck Vibrating Screen
Vertical Clarifier Tank
Vacuum Oil Dryer
Three-Phase Decanter
1st & 2ND Separation System
Crude Palm Oil Refining
The purpose of the oil refining is to remove impurities, to achieve the finished product oil standard. Process main process is: Crude oil, degumming, neutralization, decoloration, deodorization, points to mention. Add water hydration degumming, alkaline acid neutralization or steam distillation, and adsorbent activated clay or active carbon decoloring, high temperature vacuum deodorization and removal of smoke at low boiling point volatile matter.
1. Crude oil filter
Crude oil should be filtered, leaching, suspended particles impurities and other impurities.
Main Equipment of filter:
Clarifier tank
Crude oil filter
Vibrating Screen
2. Degumming
Colloid phospholipids mixture, sugar, protein, trace metals and other impurities. Degumming is the impurity removal process, the quality of the raw material oil to a great extent, determines the final quality of the products, raw materials of colloid is an important factor affecting the quality of oil and grease. These impurities that oil is not in contact with catalyst, reducing the cracking rate, no degumming directly and difficult to operation and increase due to emulsification oil loss, colloid is why fat double bubble, harmful to the stability of the product and colour. Main Equipment of Degumming:
Buffer tank
Blending Device
Centrifuge Separator
Heat Exchanger
3. Neutralization
Neutralize acid has a great influence on the product quality and the price is the procedure, if the neutralization process has a problem, can bring difficulties to after decolorizing of each working procedure, and lower the product quality and yield. And usually has two methods of the physical and chemical methods, the principle of physical refining method namely gas stripping distillation acid should be as a process of choice for oil refining, chemical neutralization method with sodium hydroxide and hair oil, free fatty acid in the acid soap stock and waste water is produced. But physical refining method or chemical refining method choice, mainly depends on the quality of the crude oil.
Main Equipment of Neutralization:
Alkali refining reactor
Acidification reactor
Degumming centrifuge
Dehydraation centrifuge
4, decoloring
Bleaching is one of very important working procedure in the oil refining process, it besides pigment in removing oil, can reduce phospholipid content, peroxide value, soap content and the content of metal ions, thus improving product color, flavor and improve the oxidation stability, for further refining of oils and fats hydrogenation, deodorization provides a good condition. Oil decoloring by far the most commonly used method is activated clay adsorption decolorization method, namely using clay which has strong selective adsorption material, under certain conditions in removing the pigment in soluble in oil or colloidal particle dispersed pigments and other impurities in the oil.
Main Equipment of Bleaching:
Heat excahnger
Bleacher
Blending Device
Leaf Filter
Decolorization tower
5 deodorization
In oil deodorization process, in addition to complete the purpose of deodorization, is now more emphasis on realistic now under the low temperature, short time of unit operations, inhibit the generation of trans fatty acids, reduce the loss of tocopherol, lower polymerization, reduce the decomposition of vitamins (A, D, E). Temperature is 230 ~ 250, vacuum residual pressure is 6 ~ 8 mm. In order to prevent oxidation, before into the tower through degassing, direct steam is in order to improve the effect of deodorization. Heat oil recovery can be achieved by cold and hot oil heat exchange to achieve.
Main Equipment of Deodorization:
Dearator
Heat Exchanger
Deodorizing Tower ( Packing structure)
Free fatty Acid Recovery device
6. Fractionation
Fractionation is the special handling for palm oil is put aside, namely the palm oil cooled to ºC or so and keep a certain time, the composition of high melting point and crystallization precipitation, the secondary filter can be "points" into three different melting point of the product, these three products for palm stearin melting point higher than 40 ºC, brown put soft butter melting temperature 30 ºC or so and liquid palm oil melting point below 20 ºC. These three products yield about 20%, 30% and 50% respectively, including liquid brown oil quality can reach the standard of cooking oil
Main Equipment of Fractionation:
Fractionation tank
Plate and frame filter press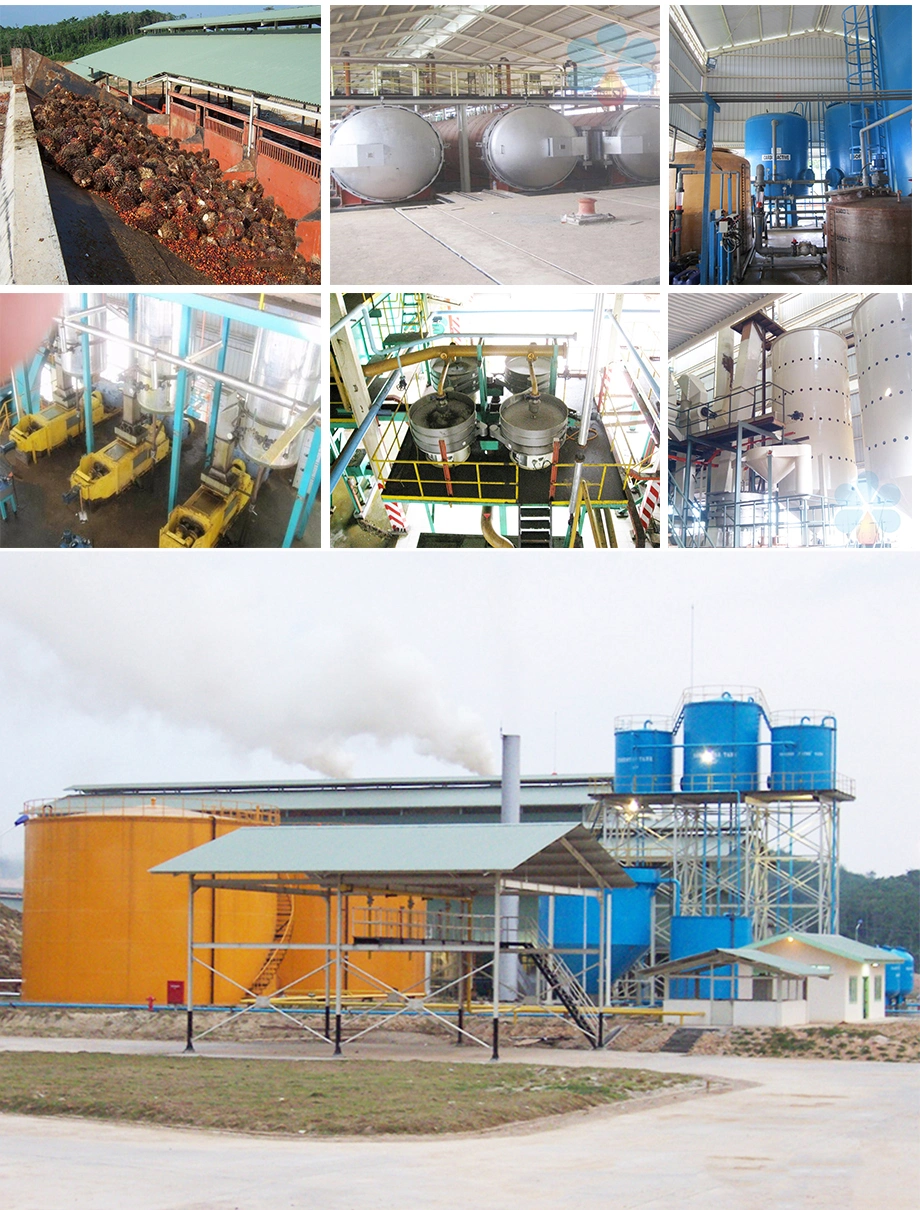 Large scale oilseed pretreatment line; Large scale cereal and oil processing plant, line and equipment:
Large scale oilseed pressing line;
Large and small scale oil extraction line and plant;
Large and small scale oil refining line;
Oil fractionation production line;
Large scale conveyor equipment project;
Corn/maize flour, grits, germ milling machines, corn processing lines;
Biodiesel technology;
Cottonseed, rice bran and soybean protein technology;
Palm Oil processing lines, etc.
Cereals and oil processing plant and equipment, turnkey project from a to z service, overseas installation service, training service, etc:
We provide EPC integral turnkey engineering services;
We provide grain and oil industrial plant design services;
We offer overseas installation services;
We provide overseas training services;
We provide pre-sales, after-sales service;
Cereal and oilseed Material Solution and Equipment We Can Provide
Edible Oil Processing Equipment, Pretreatment Equipment, Extraction Machine, Refinery Machine etc:
Soybean, Palm Fruit, Coconut, Corn Germ, Rice Bran, Sunflower, Cotton Seed, Rapeseed, Peanut, Sesame, Castor, Pepper, Lemon, Grapeseed & etc.
Biodiesel Oil Processing Equipment:
Animal fat, Waste vegetable oil, Seaweed & etc.
Essential Oil & Cosmetics oil Processing Equipment:
Avocado oil, Moringa oil, Almond oil & etc.
Cereals Milling Machinery Equipment:
Maize Milling Machine, Wheat Milling Machine, Soybean Milling Machine & etc.
Protein Treatment Machine/Engineering:
Cotton seed protein, Soy protein isolate/ concentrate & etc.
Animal Feed Machinery, including Feed Milling Machine, Feed mixer, Feed pellet machine and etc.:
Chicken Feed, Cattle feed, Goat & sheep feed, Pig feed, Aquafeed & etc.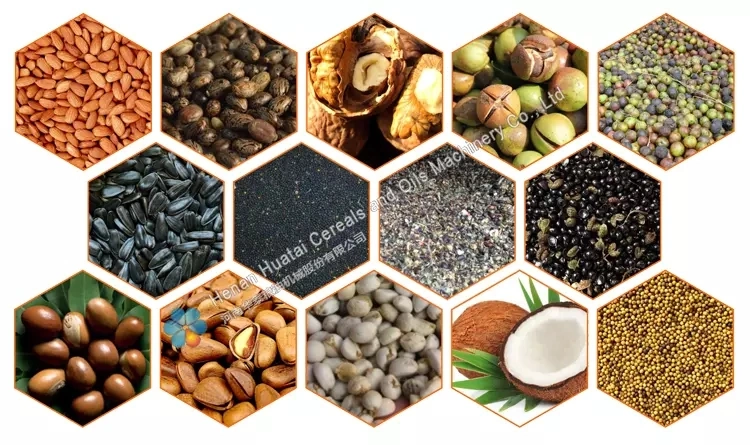 Why choose us?
Henan Huatai Cereals and Oils Machinery Co., Ltd. is one of the most largest Cooking oils factory in China, located in Hua County Industry Zone of Henan Province, covering an area of 150, 000 sqm, with total investment RMB360 millions, has a modern standard plant and advanced processing equipment, is a research and development, design, manufacture, guidance, installation as one of the major cereals and oil machinery manufacturing enterprise.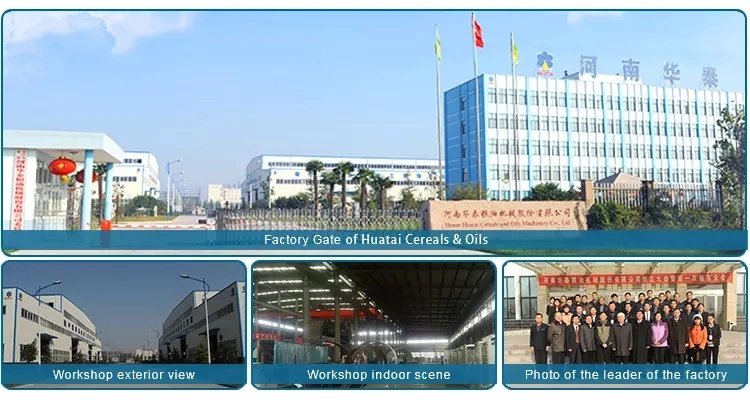 1. Strenth Factory, speciallized in grains & oils for over 60 years
Have Special Equipment Manufacturing License;
Over 60 years experience in Grain & Oil industry;
Over 580 professional and experienced employees;
8 Large-scale workshop, 120 production equipments;
Stricted quality control, have passed ISO 9001, CE, EAC;
Have many advanced quality testing auxiliary equipment;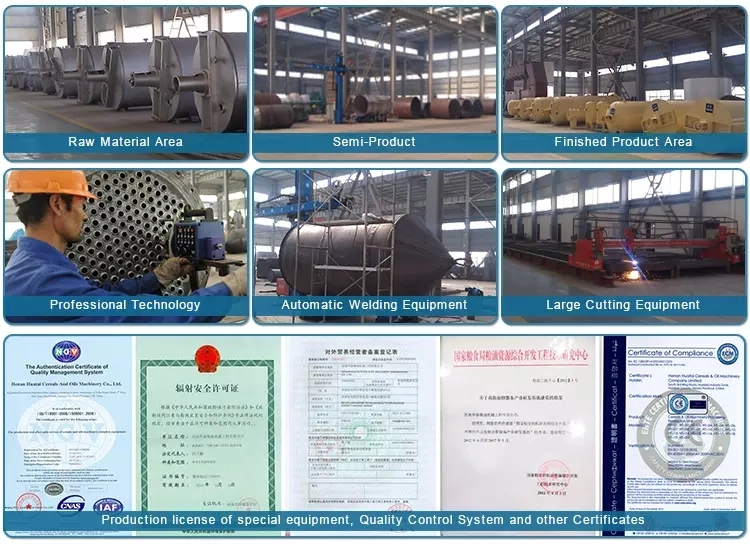 2. Lots of research achievements and honors
29 national patents technical, have many published books;
High-tech enterprise Certificate of Henan Province;
Complete equipment major production enterprises in China;
Won Gold Award of China Invention Exposition;
Excellent member of China Grain & Oil Association;
China Top 10 Food and Oil Machinery Brand;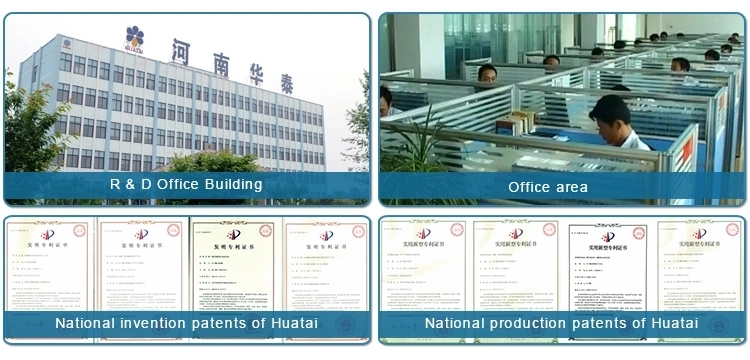 3. Comprehensive support and service
Hundreds of successful overseas projects;
Rich experience in government bidding projects;
Large project experience, can undertake 3, 000t/d projects;
Overseas Installation Services & Staff Training & on-site technical service;
Stable and standardized after-sales service team;
Large warehouse, stable supply of spare parts;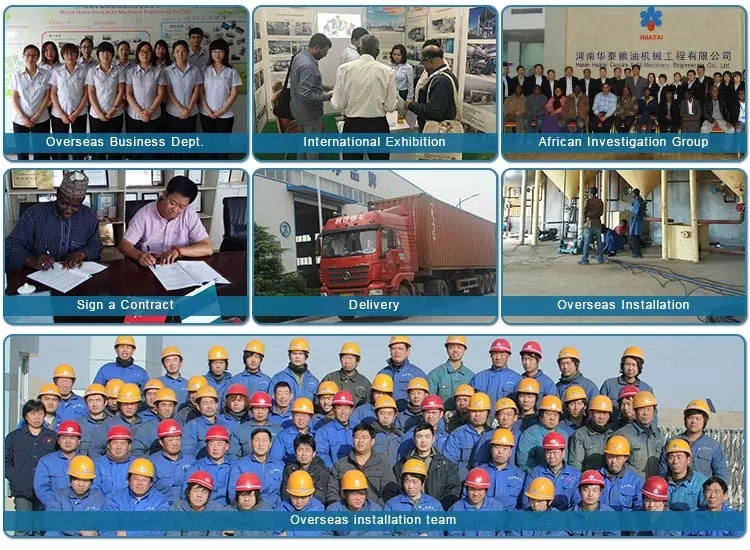 FAQ
Q: Are you a trading company or a factory.
A: We are not just a trading company, we are a real factory with export license, and have speciallized in Grain and Oils machine for over 60 years.
Q: What's your main Product series?
A: We produce Oilseeds Pretreatment, Oil Extraction, Oil Refinery Equipment, Milling Machine and other related Grain and oil processing equipment.
Q: What kind of oilseeds can your equipments process?
A: Based on our strength R&D support, we can handle all kinds of the oilseeds, Palm fruit, Coconut, Soybean, Rapeseed, Cotton Seed, Sunflower seed, Peanut, Corn germ, Rice Bran, Sesame, Walnut etc.
Q: Do you have the small oil press machine?
A: Yes, we have small oil press machine, AKA home use oil press machine, single oil extraction machine.
Q: Can you provide Turnkey Service Oversea?
A: Yes, we have rich experience in large EPC turnkey service, and we can provide EPC Turnkey Service Overseas.
Q: Who are you selling to? Where are your main market?
A: We have already sold our products in over 1 hundred contries all over the world. Our main markets include India, Malaysia, Thailand, Vietnam, Indonesia, German, Brazil, German, Poland, Iran, India, Dubai, Dominican, Cuba, South Africa etc.
Q: How about the Delivery time, payment terms?
A: Accordding to the requirement of different customers, we will provide the most suitable solution for you.
Q: Where your factorY location? How could I come to visit your factory?
A: Our Overseas Business Dept. Locate in Zhengzhou City, so you can fly to Xinzheng International Airport, then we'll pick you up.