Description:
This fried food centrifugal de-oiling machine is widely used for fried food and puffed food deoiling and also for fruit and vegetable dewatering after washing.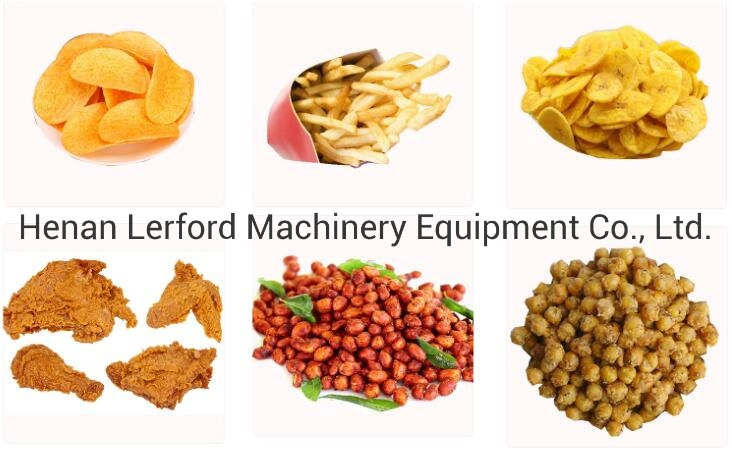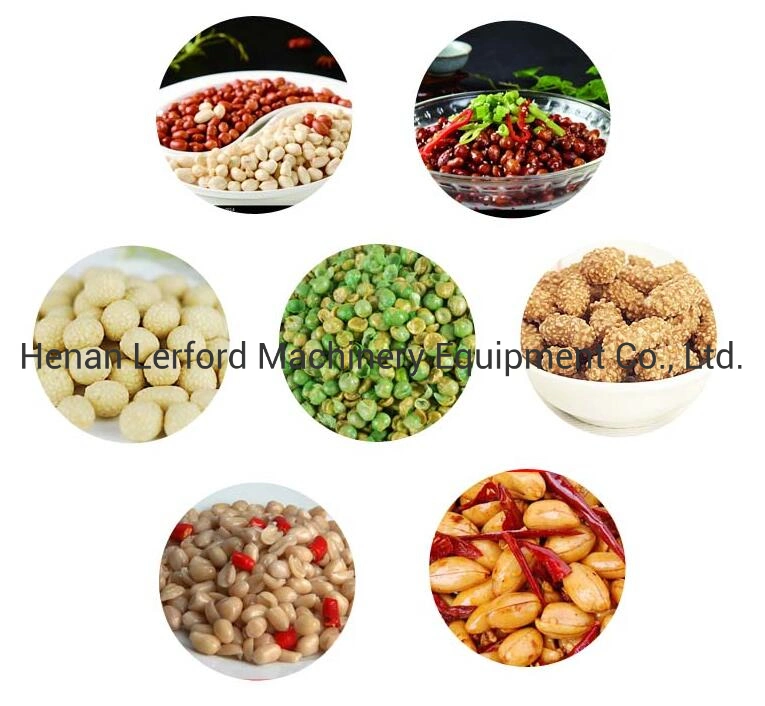 We have two kinds centrifugal de-oiling machine available: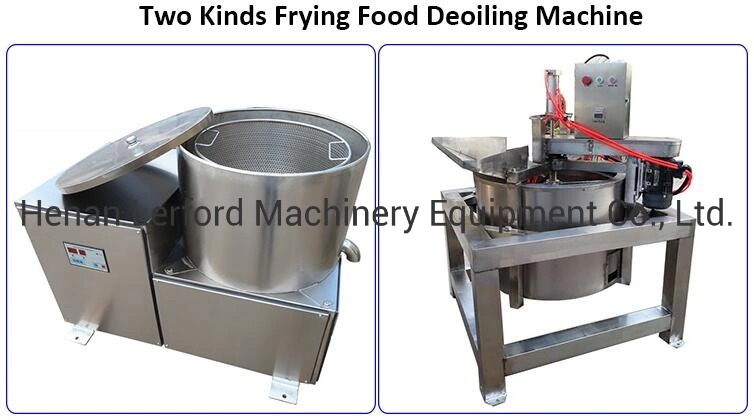 1: Semi-automatic style, it needs people to pick up the barrel to discharge the items after deoiling and it was always used in small scale production line.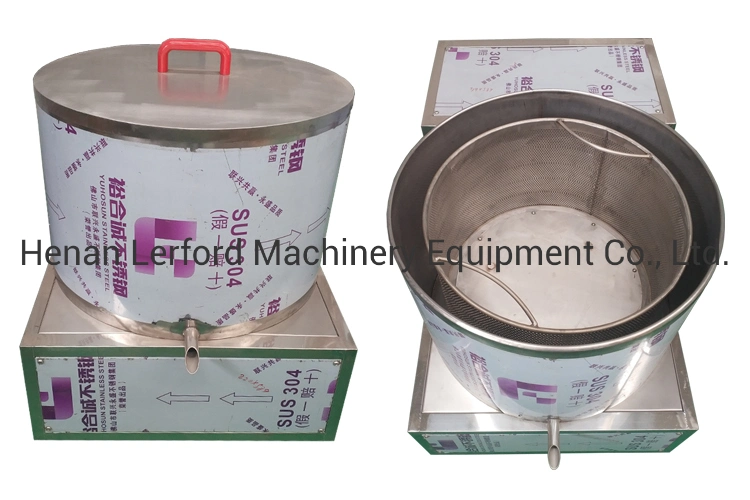 2: Fully automatic style: it can automatically discharge the items from the bottom after deoiling.
This style deoiling machine was always used in large scale production line.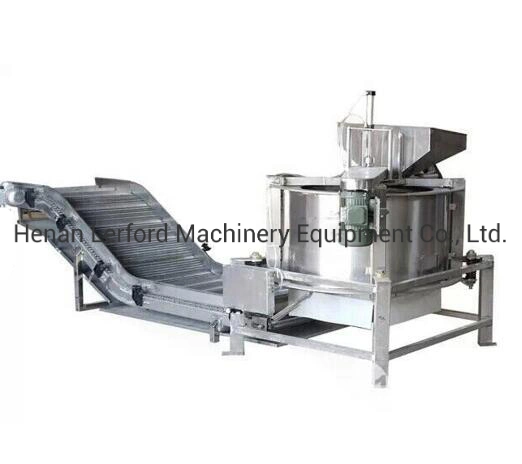 Working Principle:
Our fried food centrifugal de-oiling machine adopts principle of centrifugal force, the barrel rotates in high speed, then the water or oil in the products will fly in high speed rotating.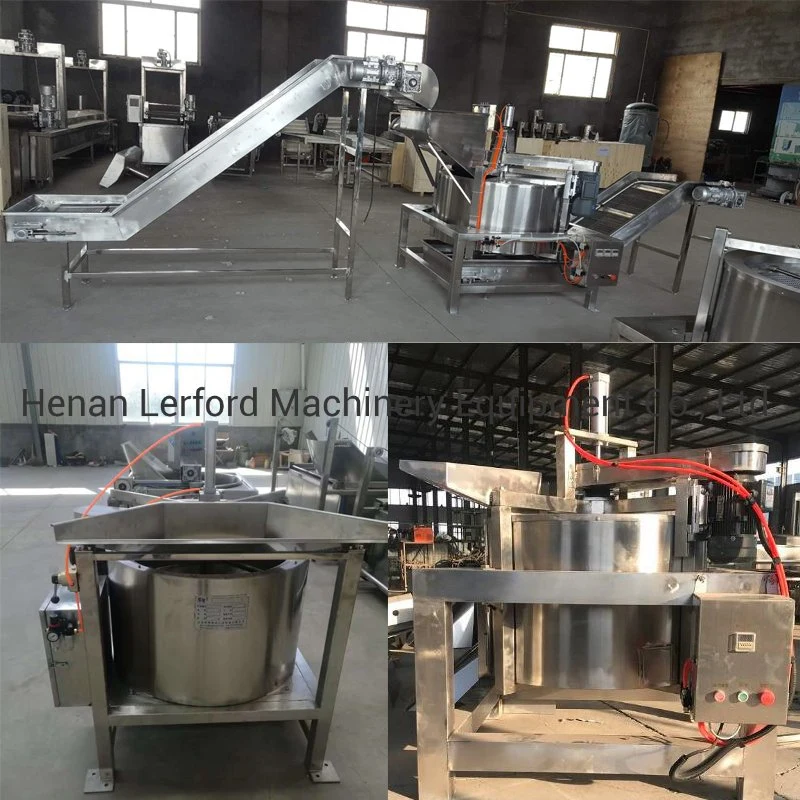 Features:
1: This frying food deoiling machine is made of food grade SUS304 stainless steel, with the advatange of small size, low consumption, easy operation, labor and time saving
2: The dewatering or deoiling time can be set according to the raw material to satisfy different demand.
3: Smooth operation without shaking, safe to the operators and less damage to the machine itself
4: The de-oiling machine can be equipped with speed controller to adjust the speed of whirling basket according to your needs.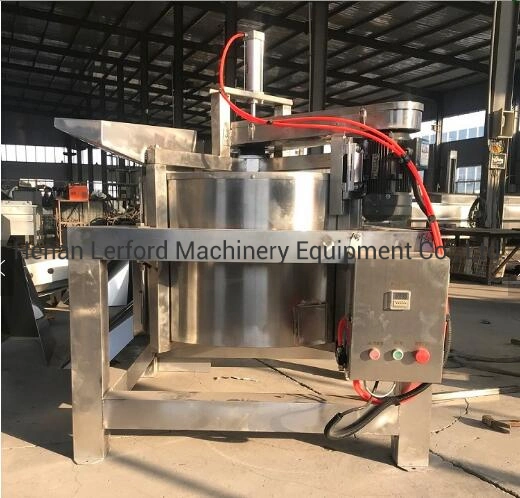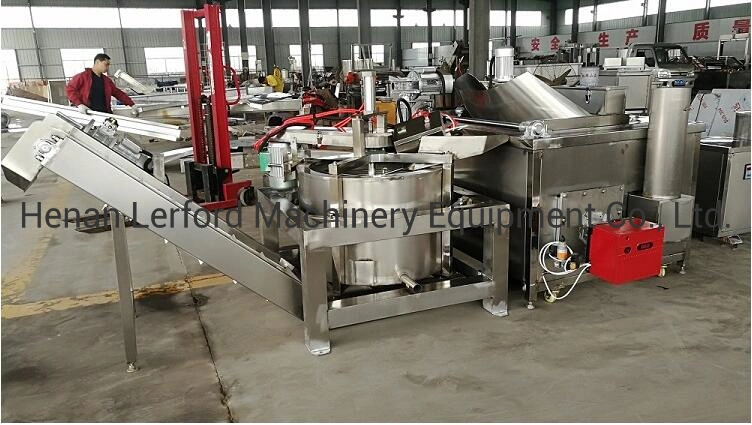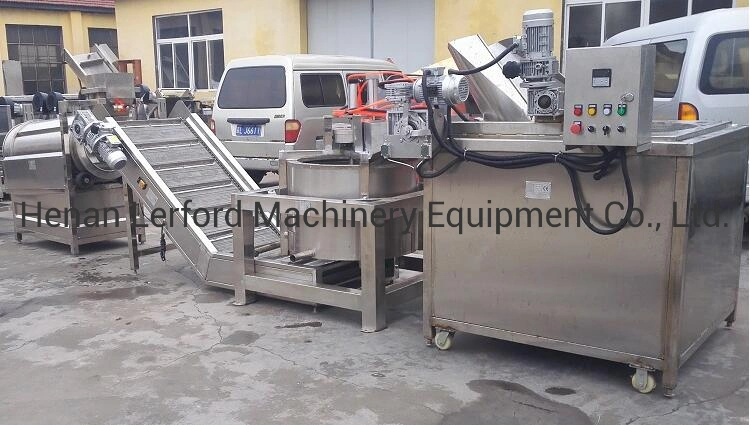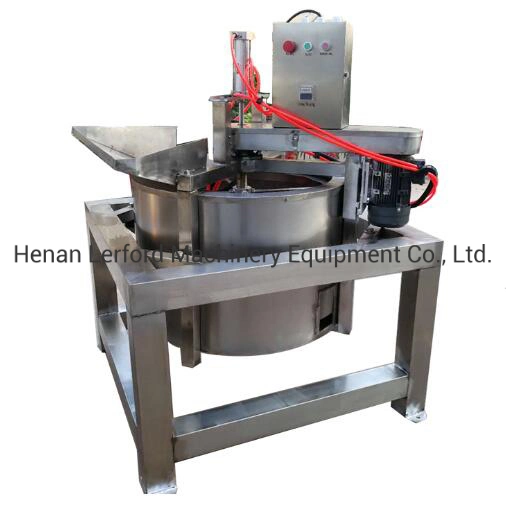 Parameters of semi-automatic deoiling machine:

Model

Dimension

Weight

Power

Capacity

LFTY-400

1000*500*700mm

360kg

1.1kw

300kg/h

LFTY-500

1100*600*750mm

450kg

1.5kw

400kg/h

LFTY-600

1200*700*750mm

520kg

2.2kw

500kg/h

LFTY-800

1400*900*800mm

680kg

3kw

700kg/h

Parameters of automatic bottom discharging type deoiling machine:

Model

Dimension

Weight

Power

Capacity

LF-LTY-800

1250*1250*1550mm

600kg

1.5kw

1000kg/h

LF-LTY-1000

1400*1400*1600mm

800kg

2.2kw

1500kg/h
Tips:
1: All models can be customized according to your needs
2: Information on this website is subject to change, please contact us for more details.
3: These frying food deoiling machine always work with other machines like frying, hoister or seasoning machine to combine a complete production line, following are some photos for your reference:
4.Our company have the full production line of automatic semi automatic french fries production line.