Milk Heating And Cooling Tank 500 Liter Milk Cooling Tank Bulk Fresh Milk Cooler
Description:

Milk cooling tank is a kind of cooling device used on milk farm and factory. It is made by SS304 sanitary material and an accurate temperature controller. 35-degree C fresh milk can be cold to 2~4-degree C in about 3~6 hours' time in our milk cooling tank. The stirring device in our milk cooling tank have two control modes: manual control and automatic control. You can shift the control modes easily through the stainless-steel control panel.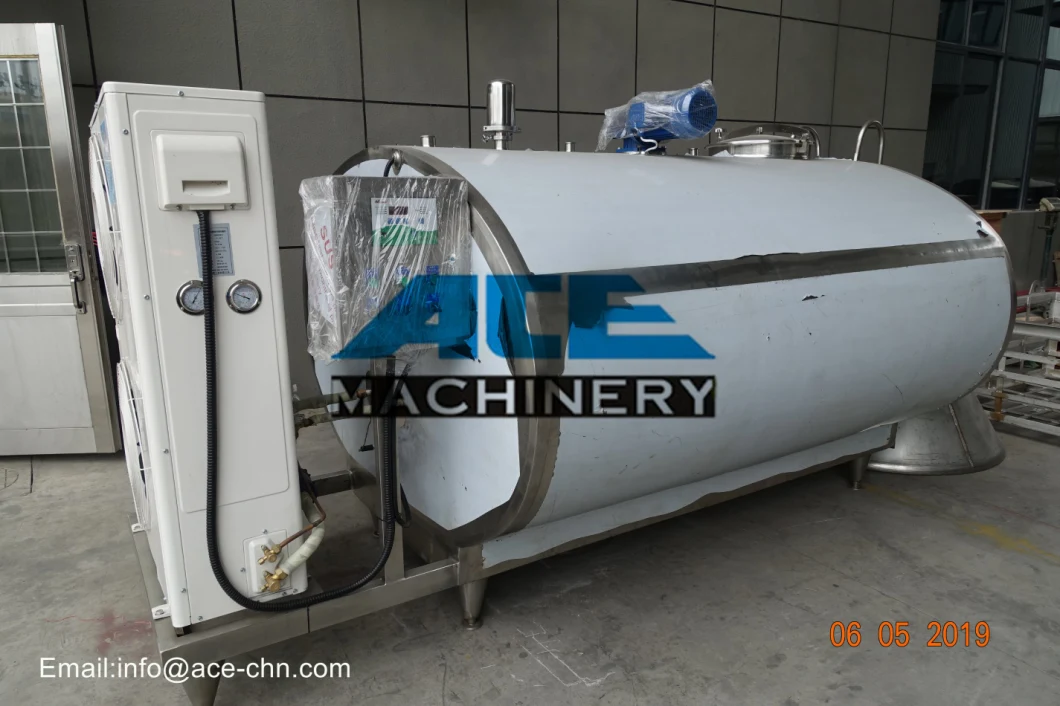 Feature :

Capacity: 100L - 10000L
* Material: Stainless steel 304/316
* Inside shell thickness: 3.0 mm or more
* Jacket thickness: 1.5mm or more
* Outer shell thickness: 1.5mm
* Heat preservation material: Polyurethane foam ( PU ) the insulation/PU thickness is 50mm
* Refrigeration unit brand: MANEUROP compressor
* Refrigerants is R22 ( environment friendly )
* Automatic control box
* Accessories:
(1): CIP clean ball
(2): Inlet/outlet
(3): Sanitation manhole
(4): Respirator
(5): Mixer device
(6): others
Cooling Tanks
Material:
SS304 or SS316L
Design Pressure:
-1 -10 Bar (g) or ATM
Work Temperature:
0-200 °C
Volumes:
50~50000L
Construction :
Vertical type or Horizontal type
Jacket type :
Dimple jacket, full jacket, or coil jacket
Agitator type:
Paddle, anchor, scraper, homogenizer, etc
Structure :
Single layer vessel, vessel with jacket, vessel with jacket and insulation
Heating or cooling function
According to the heating or cooling requirement ,the tank will have jacket for requried function
Opitional Motor:
ABB, Siemens, SEW or Chinese brand
Surface Finish:
Mirror Polish or Matt polish or Acid wash&pickling or 2B
Standard components :
Manhole,sight glass , cleaning ball,
Optional components :
Vent filter, Temp. Gauge, display on the gauge directly on the vessel Temp sensor PT100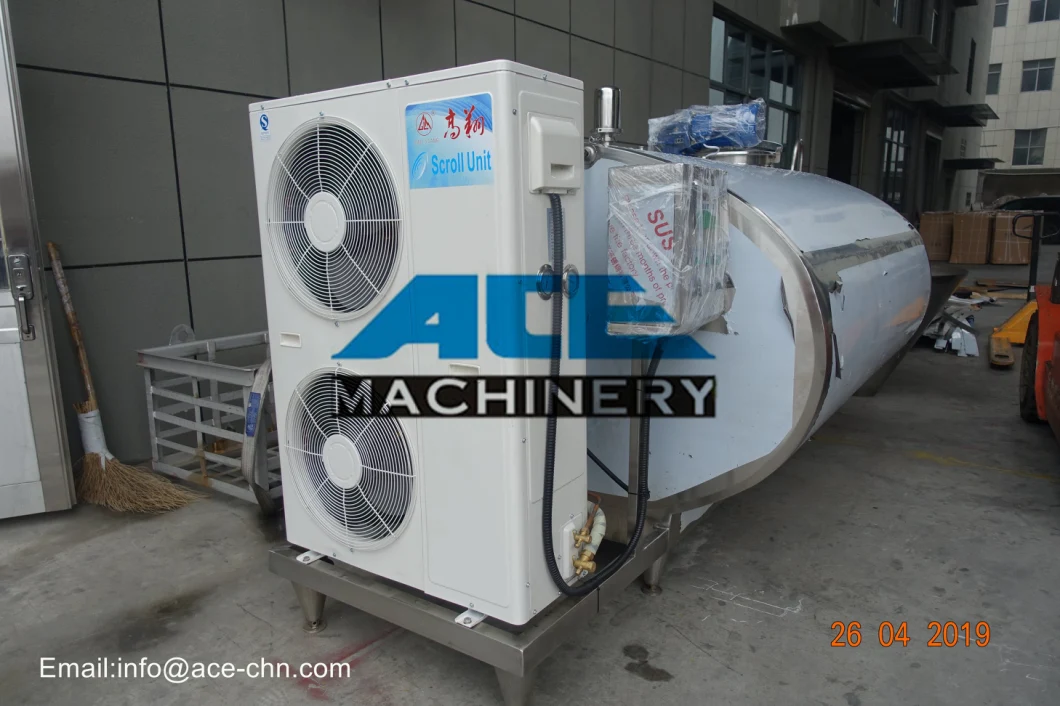 The milk cooling tank is mainly composed of the body, agitator, cooling unit and electric control cabinet. The body is made of stainless steel, with inner mirror polish, being difficult dirt accumulation, corrosion resistance and easy CIP cleaning. The insulation cladding is filled with rigid polyfoam of lower heat conductivity, being light and with good heat insulation.
The milk cooling milk tank is mainly used in cooling to storage sweat milk or other liquid . It absorbs international advanced technology , adopts improving compress machine and safety and protection system , micro computer monitor , imported advanced technique and equipment such as polyurethane bubbling , honeycomb board evaporator . So it is the ideal cooling and storage equipment for pasture , milk station , milk factory , and beverage factory and pharmacy industry .
Rapid and efficient milk cooling is essential for preserving milk quality. Milk leaves the udder at approximately 35°C and the heat in fresh milk must be quickly removed. Milk retains a natural resistance to bacteria immediately after extraction, but only rapid cooling to a storage temperature of around 4°C to 6°C, prevents or minimizes further micro-organism growth. We offers most comprehensive range of technical, on-farm milk cooling equipment globally, because we recognize the importance of effective cooling to quality milk production.
Fixed with the Dabfoss compressor imported US, automatic mixer, electrical auto control and CIP cleaning system on the cooling tanks.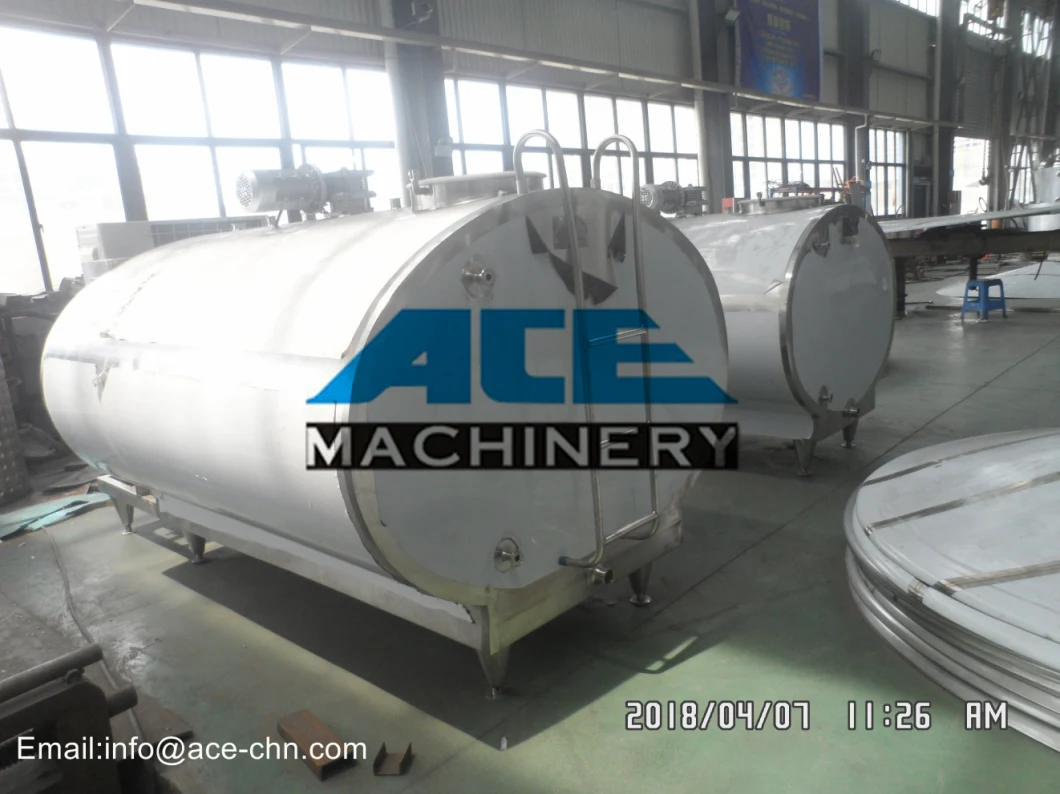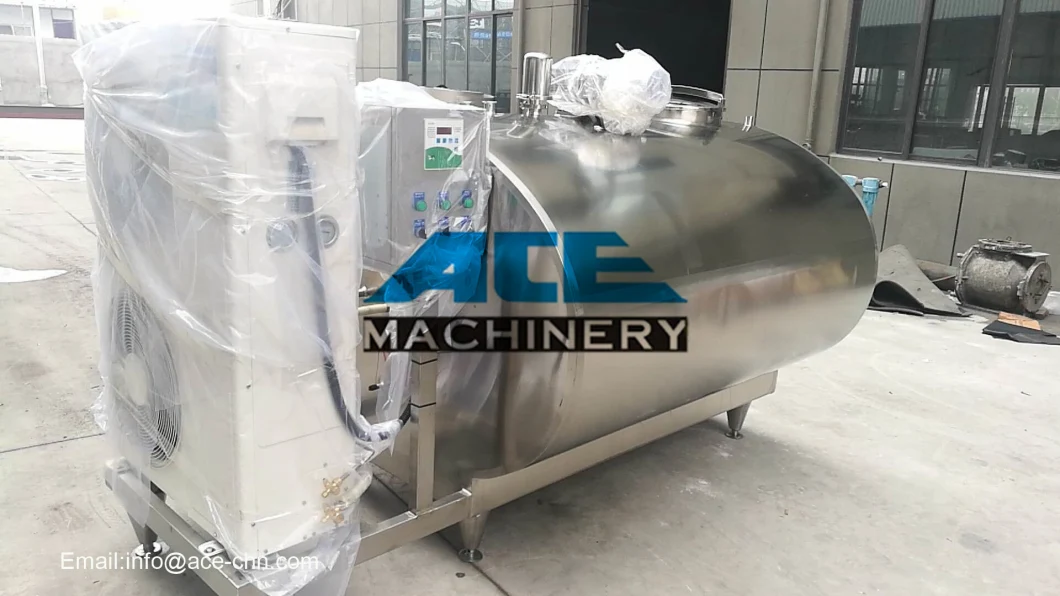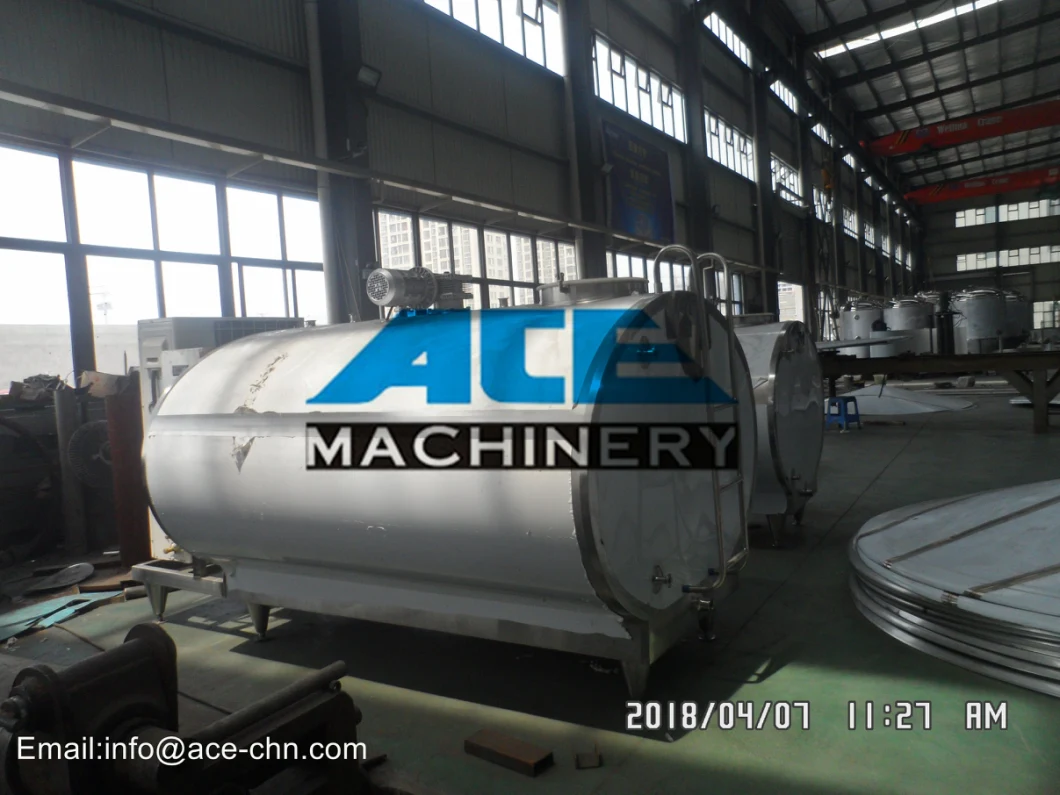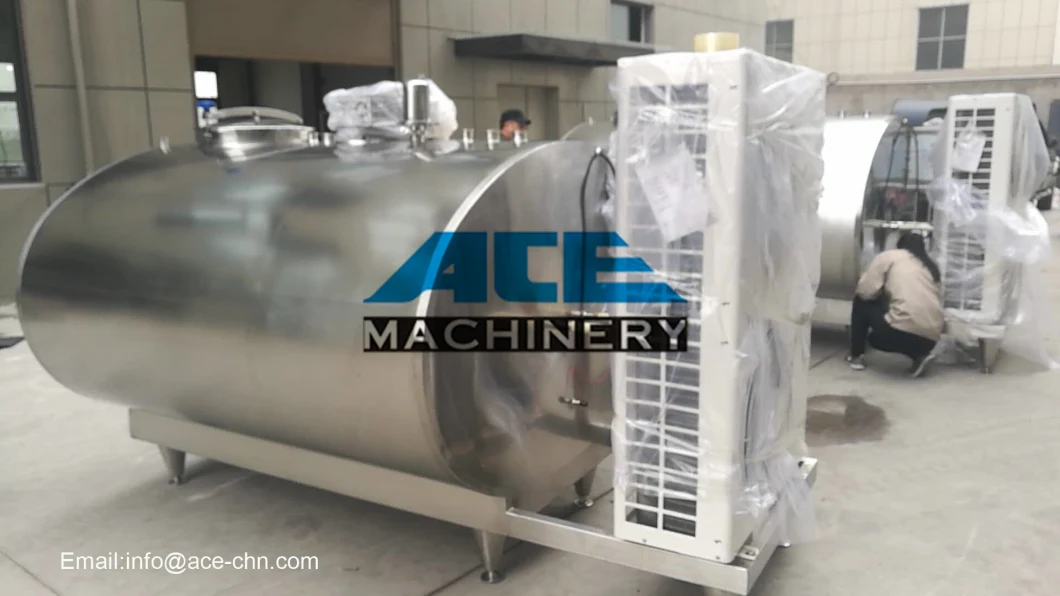 100~500L milk cooling tank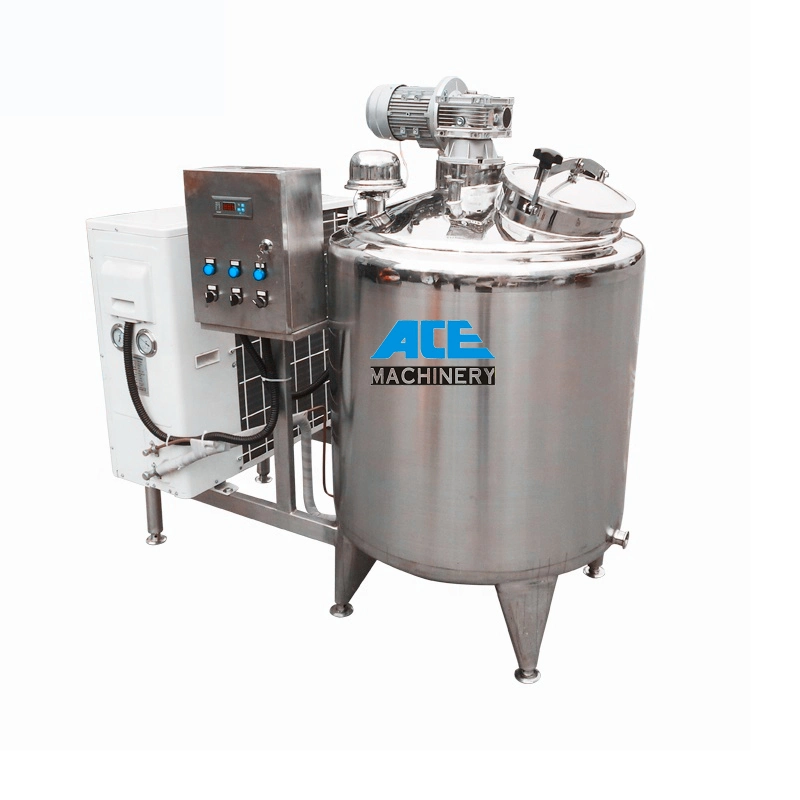 800~20000L milk cooling tank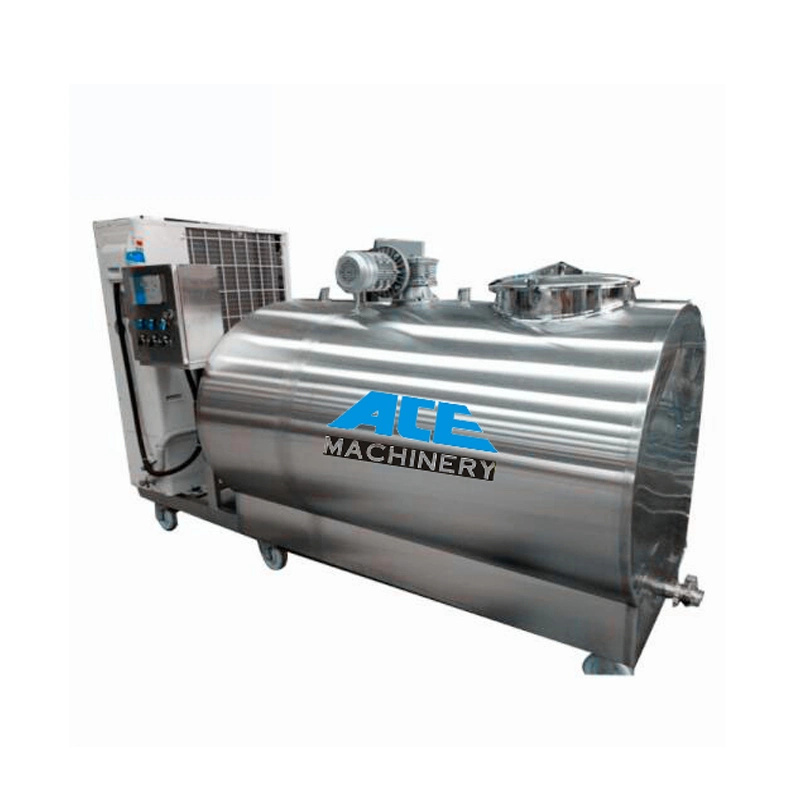 milk Pasteurizer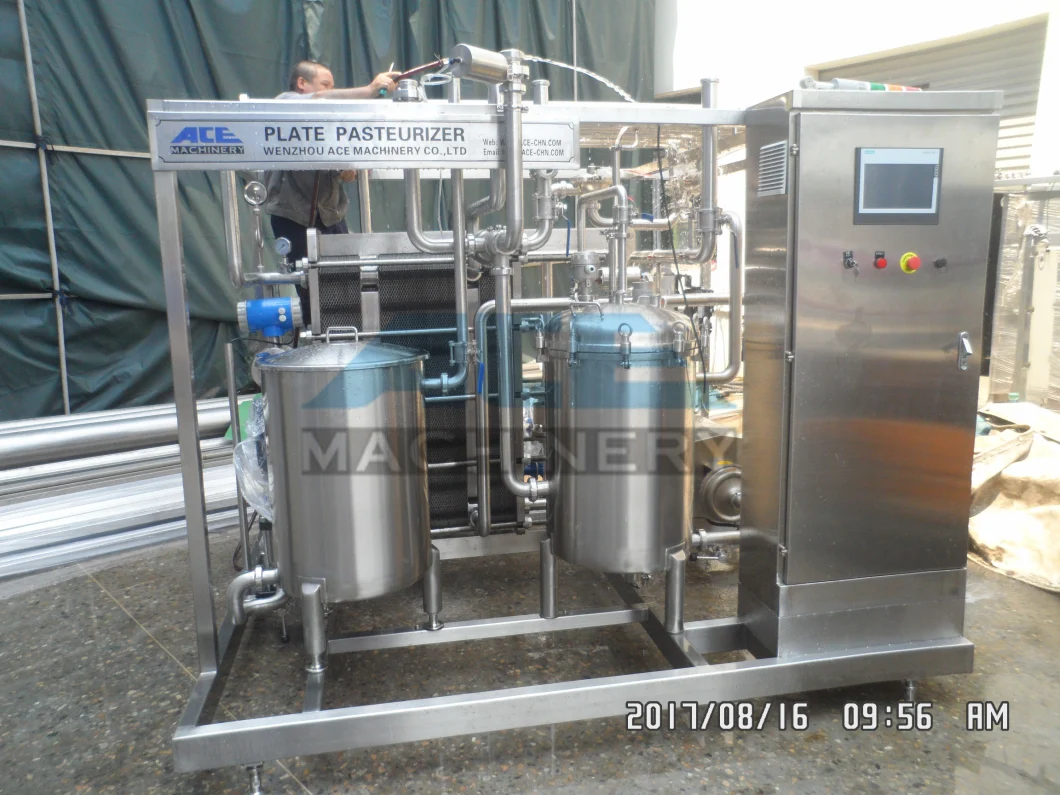 FAQ:

Q:Are you a manufacturer?
A:Yes we are,our workshop has over 10 years of experiences in the industry and we can do custom orders.
Q:What's the lead time?
A:Most of items can be shipped within 10 work days, for custom order we normally need around 20 days.
Q:What's the MOQ?
A:We do not require MOQ on stills.
Q:What's your policy on warranty?
A:We provide 2 years warranty on stills and 1 year on electrical elements. We will provide free replacements and needed info immediately if something goes wrong.
Q:What happens if there's damage or item missing in my order?
A:We try very hard to avoid mistakes and we are sorry if it happens, you can give us a call or send an email , we will provide compensation or free replacements as soon as possible.
Q:Can I visit your workshop?
A:Our workshop located in binhai,we