♦ Factory supply Chips French fries Fruit and vegetable dewatering deoiling machine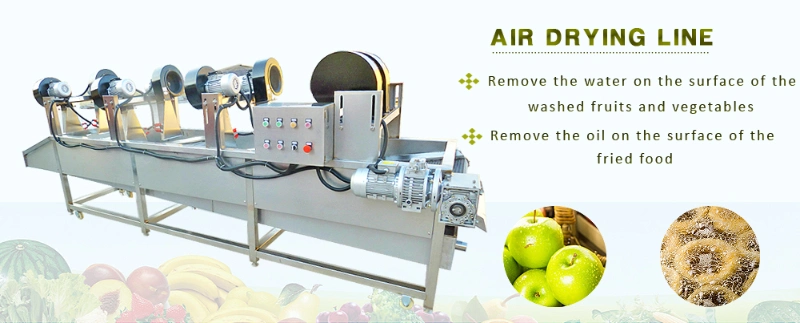 Technical Parameters

Model

Power

Machine Size

Length of belt conveyor

Width of belt conveyor

WYAD-3000

5.25kw

3000*1200*1400mm

3m

700mm

WYAD-3500

6.25kw

3500*1200*1400mm

3.5m

700mm

WYAD-4000

7.1kw

4000*1200*1400mm

4m

700mm

WYAD-5000

10kw

5000*1300*1400mm

5m

700mm

WYAD-6000

12kw

6000*1300*1400mm

6m

700mm

WYAD-7000

15kw

7000*1300*1400mm

7m

700mm

Note:

We can customize different type fan&conveyor and different size air dryer machine based on your actual needs.
Brief description of Fruit and vegetable dewatering deoiling machine (Air dryer line):

1.This air dryer line is suitable for dehydrating the surface of fruits and vegetables after cleaning.

2.The motor of conveying belt can realize function of speed adjustment, the dryer vegetables will be conveyed and discharged by belt. Automatic feeding, automatic discharging, please adjust the conveying speed based on actual needs.

3. Food air-drying cooling line, vegetable air-drying machine, leaf vegetable air-drying and asphalt drying machine are made of stainless steel.
Advantages

of
Fruit and vegetable dewatering deoiling machine (Air dryer line)

:
♦ The whole equipment is made of SUS304 stainless steel, with good structural strength, stable transportation and safe operation.
♦ The conveying materials are stainless steel chain mesh, nylon chain board and stainless steel chain board, and the conveying speed is adjustable by frequency conversion.
♦ Multi-position linear welding, structural fastness.
♦ Beautiful appearance, anti-corrosion, easy assembly and disassembly, large torque, etc.
♦ Simple installation, easy operation, convenient maintenance and low energy consumption.
♦ Air volume can be adjusted by frequency conversion and heating function can be selected.
♦ Can be configured according to the specific air-dried items for multiple turns.
♦ Adopt a low-power and low-noise fan with a knife-like blowing mouth for better effect.
♦ This machine has the characteristics of wide application, high drying efficiency and easy operation.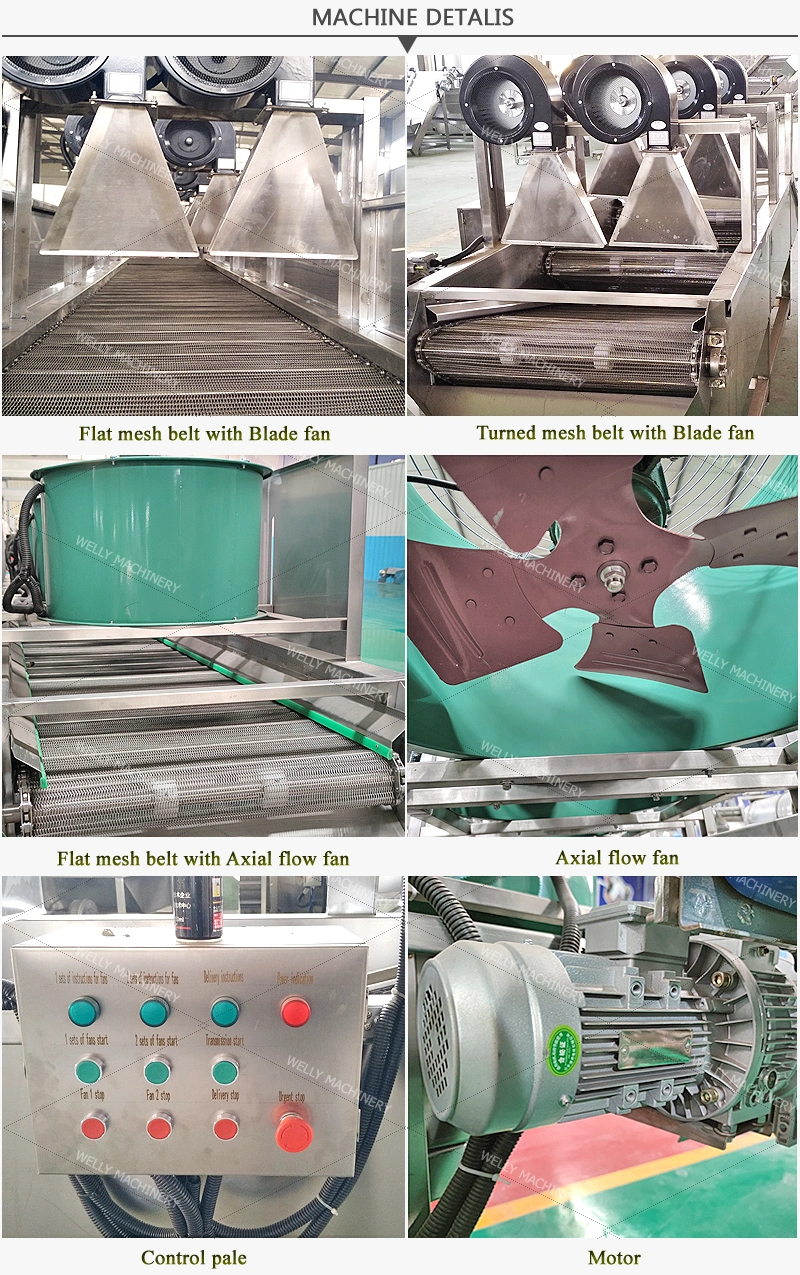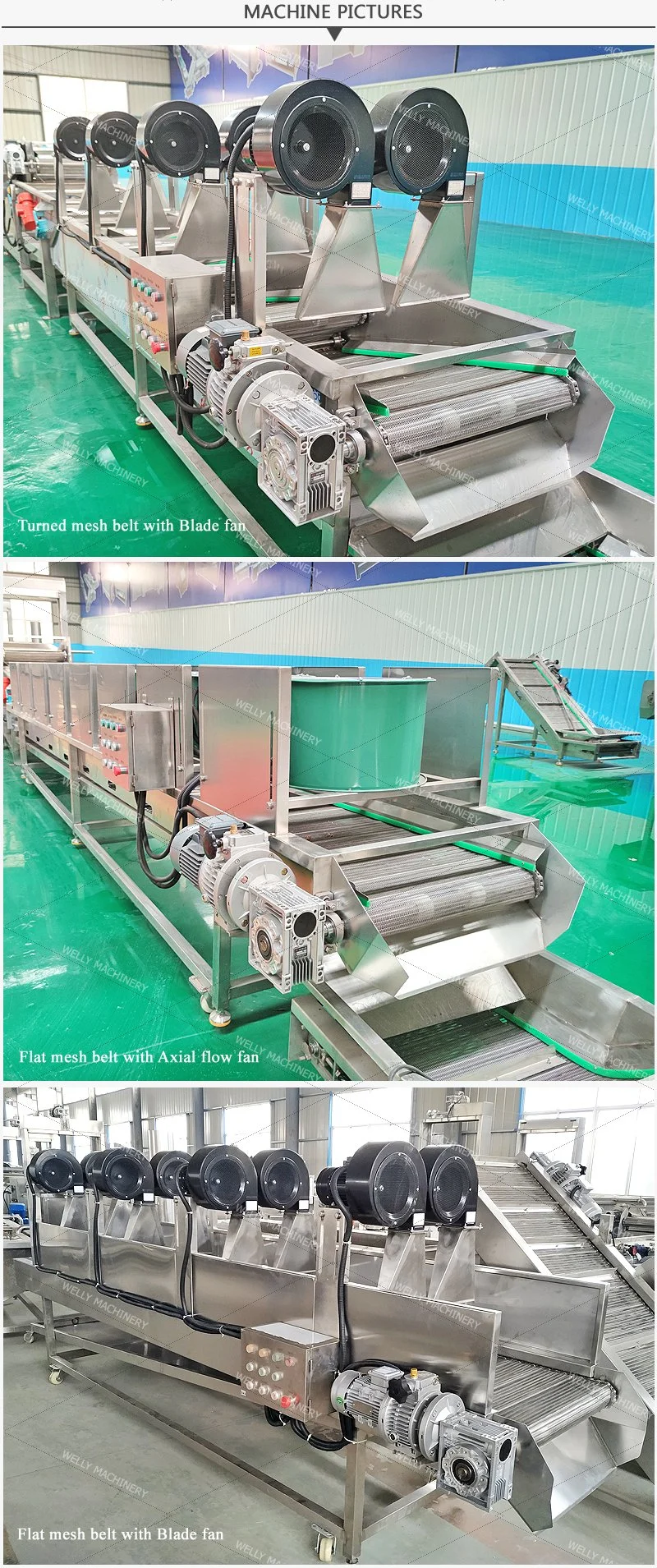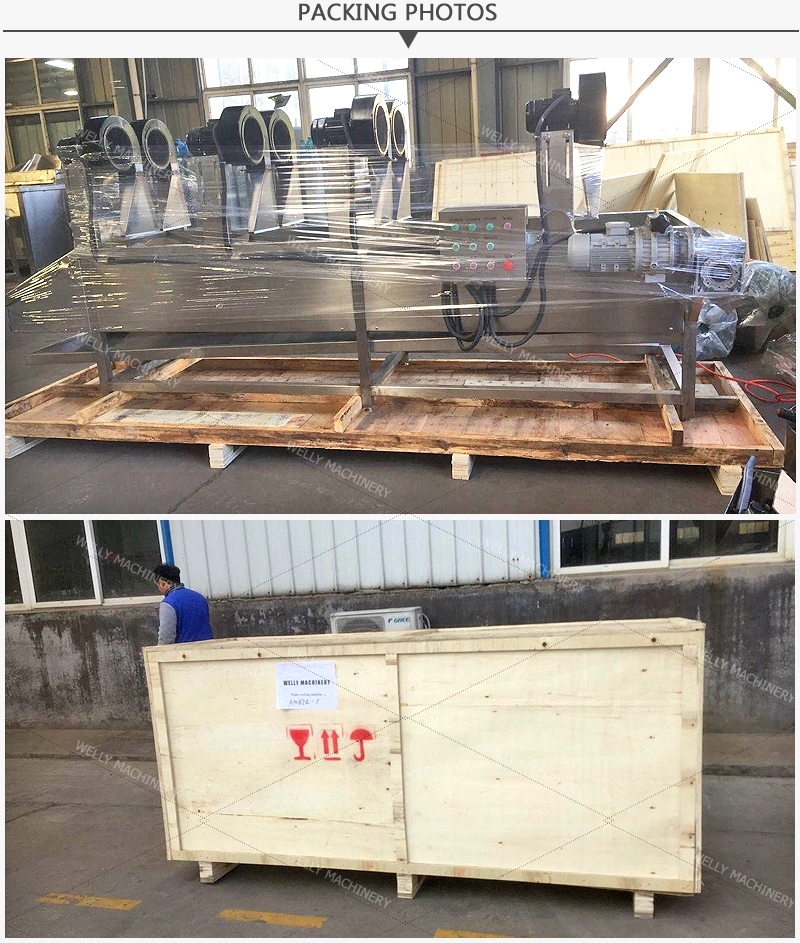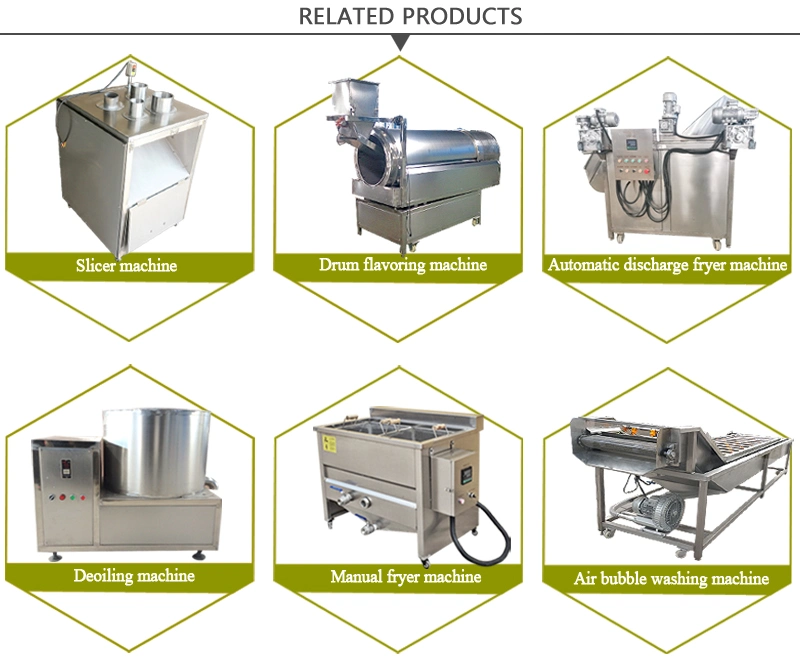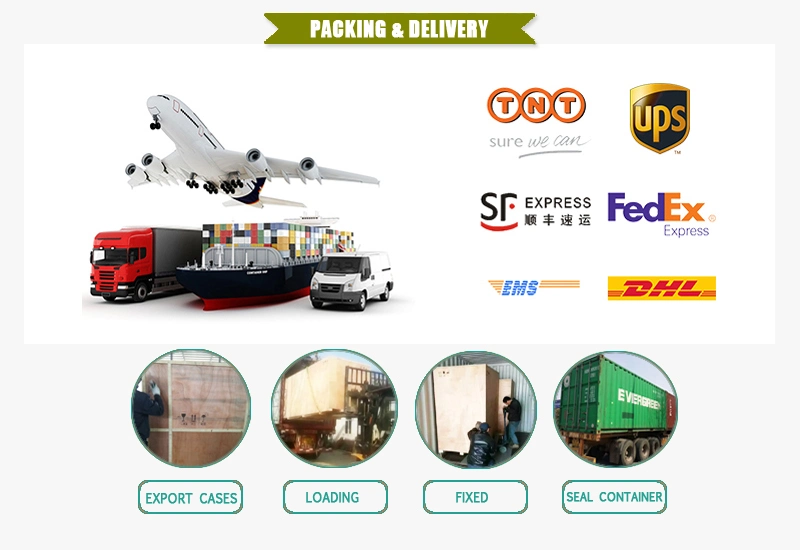 1. Q: This is my first time to import, how can I get the machine?

A: After you confirm the machine to order and pay, we can help you to deliver the machine to your nearest seaport or airport, or
door to door to you by express, etc., We are very experienced, please rest assured.

2. Q: This is my first time to use this machine, is it easy to operate?

A: This meat marinating machine/meat tumbler/meat tumbling machine is very easy to operate, it only need one people to operate.
And after deliver the machine, we will also provide you the English user manual and simple video for your reference.

3. Q: How is the quality of the machine?

A: Our vacuum meat tumbler adopts 304 stainless steel materials, with reasonable design, and careful produce, etc., before deliver
the machine, we will test the machine to ensure the machine's good running and performance, please don't worry.
4. Q: What's the payment method?

A: We accept most of the payment method, such as, T/T, Western Union, Paypal, L/C, etc.

5. Q: Why choose us?

A: We can provide the machine with good quality and best price, also good and professional sale and after-sale service, if the
machine has any problems in the future, we will provide the technical help and spare parts according to your need.