1.-French Fries Deoling Machine
French Fries Deoling Machine
1.New Style Popular Stainless Steel Fried Food Deoiler is mainly used for deoiling fried food to improve the quality and color so that the fried food more crisp and delicious, lower the business cost of fried food manufacturers and extend the quality guarantee period.
2.De-oiling machine, also known dehydration water thrown thrown oil machine, centrifugal dewatering de-oiling machine, is using the principle of centrifugal machinery, high-speed rotation of the inner cylinder, water, oil throw to, and device collection. Mainly used for fruits and vegetables after washing water, drain and fried foods fried in oil thrown surface is conducive to a more efficient product next action quickly. This dehydration de-oiling machine, all stainless steel, fully enclosed, digital control, automatic electromagnetic brake. When operating without playing pile, not a sports car, dehydration deoiling rate.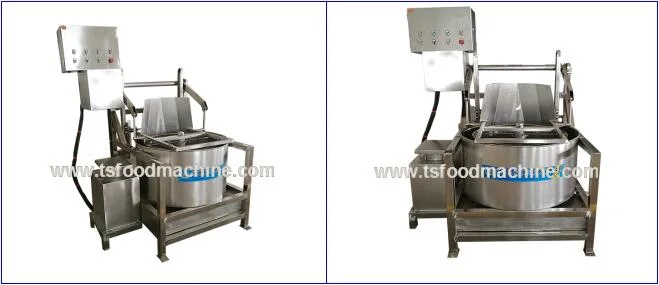 2.-French Fries Deoling Machine Applications
French Fries Deoling Machine is used for frying peanut,chips,nuts,peanuts,beans,puffed snacks and many other snacks ,it keep the nutrition of the foods.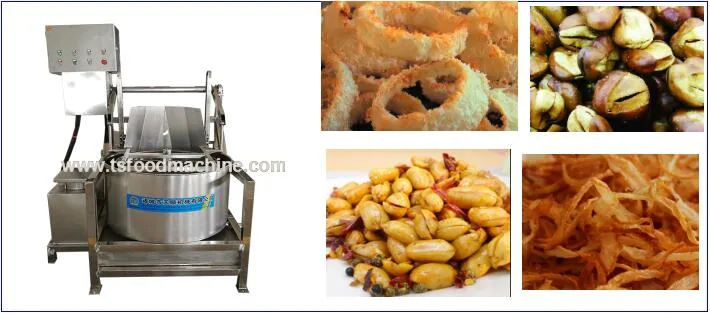 3.-Technical parameters
| | |
| --- | --- |
| Size | 1200*1650*1550mm |
| Voltage | 380V/50HZ |
| Total power | 3.8KW |
| Time | According customer requirements |
| Speed | Frequency |
| Material | 304 stainless steel |
4.-Processing production line



5.
-Company and Workshop
Zhucheng Tianshun machinery co., Ltd. is one of the modern food machinery and equipment manufacture, integrated with research and development, production and sales.Machinery and equipment are widely used in fried, conditioning food, surimi products, vegetables, fruits, aquatic products, canned food, meat, soy products, snack food, central kitchen planning and herbal processing and other fields.Food processing equipment includes frying equipment, cleaning equipment, cooking and blanching equipment, cutting equipment, pasteurization, air-dry equipment, drying equipment, package equipment etc.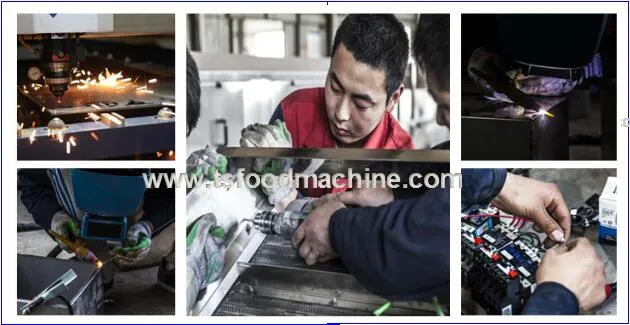 6.-Packaging and transportation