Buffalo Cow Milking machine and goat milker machine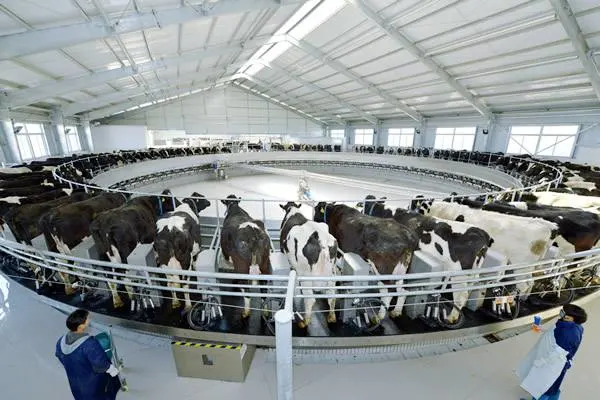 Introduction
Mobile type cow sucking milk machine can be divided two type,one is single barrels ,the other is double barrel.removable working , Flexibility, no space limitation, suitable Small type cow farm , easy to operate,one person operating .
The portable cow milking machine enables you to milk 10-12 cows per hour with one bucket or 20-24 cows per hour with two buckets. Therefore, hand milkers can triple their milking capacity and milk more cows within the same time. Reduced milking time means you can expand your herd size, which means more profit for you.
Features
1. Robust construction means easy maintenance. High quality, long working life. easy to operate, even one milking worker can deal with all tasks.
2. large heavy duty wheels easy to move around.
3. Available for cow and sheep.
4.Single and Double buckets available.
5. Low noise, so as not to spook the livestock.
6.cow milking machine stainless steel milk can/Aluminum milk can
Stainless steel milk cup,milk cover, beer bucket
7.Tanks of gathering milk,Machines of gathering milk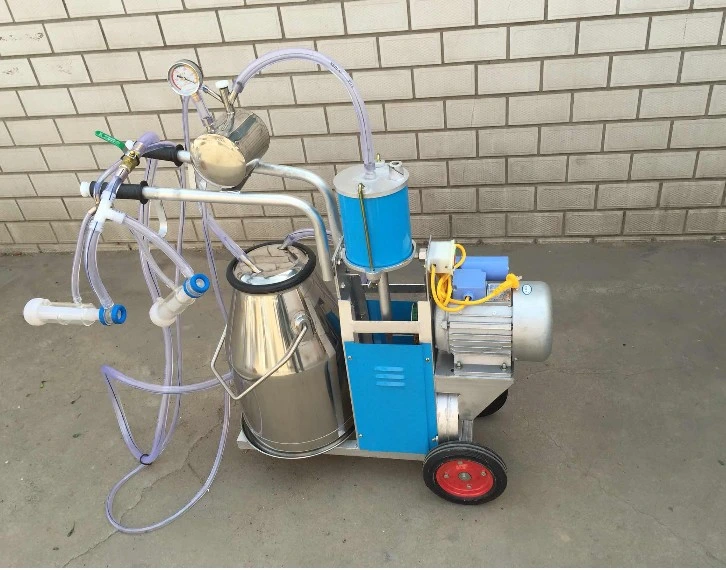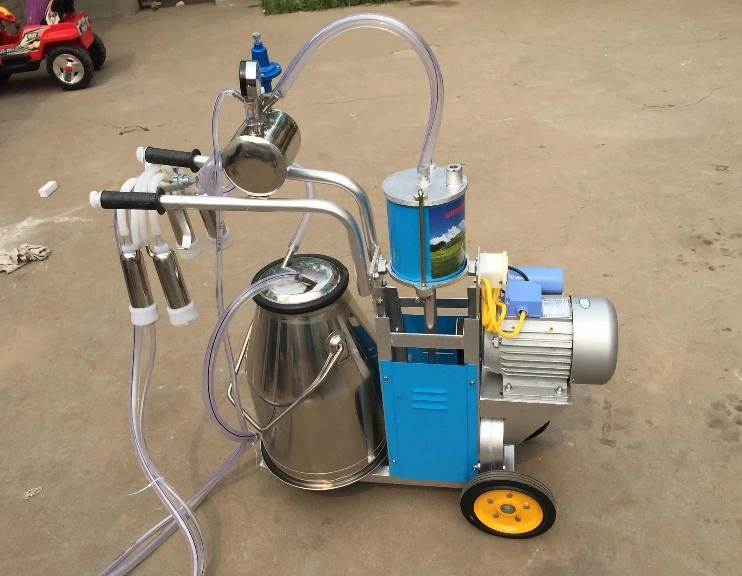 NOTE
Our company can provide you all kind of milk cans,tanks and nonstandard equipment
as per customers' requirements.

Parameter
| | | | | | | | |
| --- | --- | --- | --- | --- | --- | --- | --- |
| Model | Work type | Power | Voltage | Productivity | Bucket/25L | Dimension | Weight |
| MC-P01 | Piston type | 0.55kw | 110/ 220-240v | 10-12cows/h | 1pcs | 80*34*83cm | 65kg |
| MC-P02 | Piston type | 0.55kw | 110/ 220-240v | 20-24 cows/h | 2 pcs | 79*75*76cm | 80kg |
| MC-V01 | Vacuum pump | 1.5kw | 110/ 220-240v | 10-12 cows/h | 1 pc | 84*56*81cm | 78kg |
| MC-V02 | Vacuum pump | 1.5kw | 110/ 220-240v | 20-24 cows/h | 2 pcs | 79*75*76cm | 95kg |
Piston type cow milking machine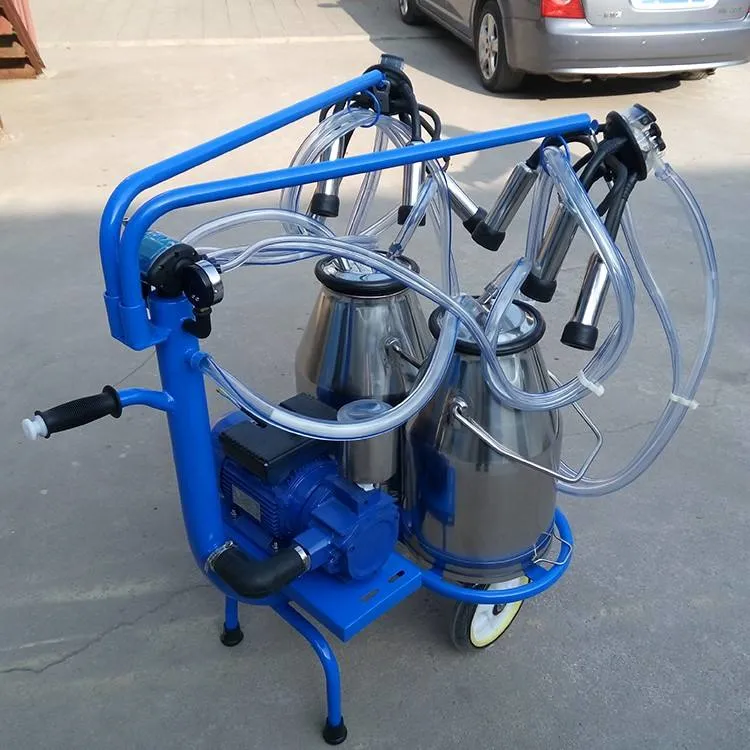 Vacuum type milking machine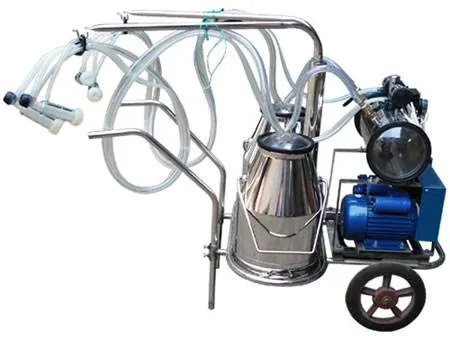 Any interest welcome to contact us:)